Report Animal Cruelty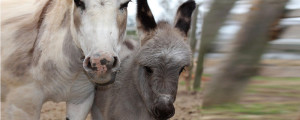 REPORT ANIMAL ABUSE/NEGLECT… DO NOT WAIT & DO NOT BE AFRAID!!!!
No animal deserves to suffer at the hands of irresponsible owners!!! If you see or know of an animal that is being abused or neglected (including and not limited too; no shelter outdoors, no water, no food, chained or tied up, and so on and so on)….BE RESPONSIBLE, BE RELENTLESS, SPEAK UP AND DON'T BE AFRAID! Please save the contact info below and share the information with family and friends! BE THEIR VOICE!
NEED TO KNOW NUMBERS
Mobile Animal Shelter
251-208-2800 or 251-208-2801
Mobile Country Animal Control
Dispatch 251-694-3227
Kennel 251-574-3647
Baldwin County Shelter
251-972-6834
Saraland Shelter
251-679-5570
Prichard Shelter
251-452-7843
Outside of Baldwin and Mobile Counties – call YOUR local law enforcement agency and/or Humane Society. If you have a case that is outside the Mobile/Baldwin County area, yet within the state of Alabama, you may contact the cruelty hotline at 205-369-0392 to learn how to end animal abuse or neglect in your area.
It's time to take animal welfare seriously in the State of Alabama… so join together and let's make a difference in the lives of these deserving animals!!!
Thank you for caring, loving animals, and being responsible pet owners!
Making a difference, one animal at a time.