Success Stories
Rusty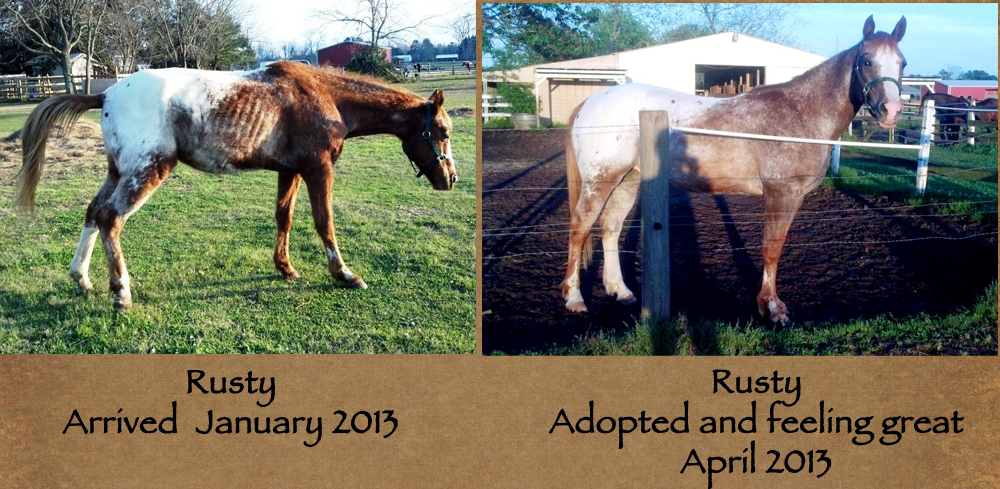 Rusty came to us at the beginning of 2013. He did not look like a young horse. He moved and acted like a sad old man.
A month later, Rusty was adopted by a volunteer, Amy, and is still at Willow Farms as a boarder. For Amy, this horse was a lifetime dream. For Rusty, he finally found his forever person!
Today, Rusty is an energetic and fun 7 year old gelding. Every day, Amy stops by with treats and at least a few moments to love on him and brush him.
***
Missy

Missy was found in tied up in a trailer park. We did not know if she would make it through the first month. That was in April of 2012.
Today, this five year old bay mare lives in a beautiful pasture with several friends and is owned by a loving and humane lady.
***
PIP (Pretty in Pink)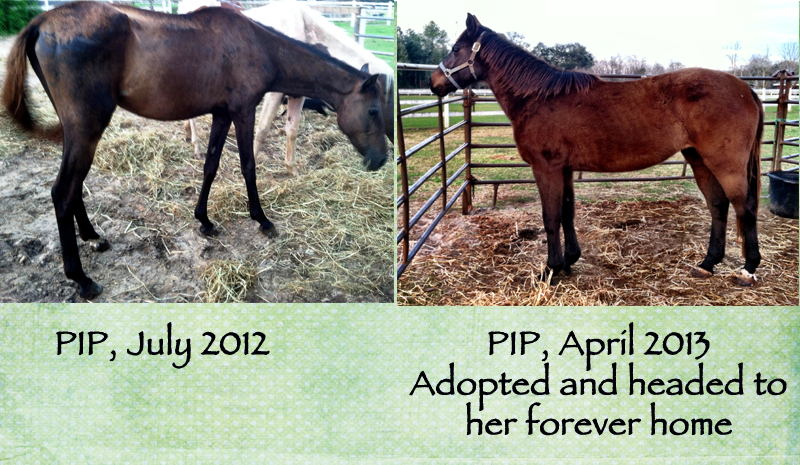 PIP came in with a group of horses during August of 2012. These horses had been left in a field without food or water. PIP was only about 2 years old.
Recently, she found her forever person in a sweet young lady looking for a horse that she could grow with and that would grow with her. From the first moment, PIP followed her around like a puppy.
***
Heimdall (Hemi)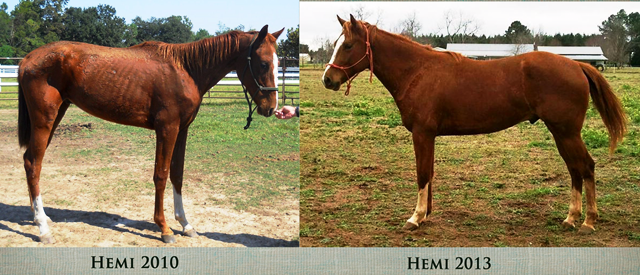 Hemi was very young and thin when he came to Willow Farms. Today he is a beautiful 5 year old at almost 16 hands tall. He is well on his way to becoming a rodeo champion with his owner David Yoas!
***